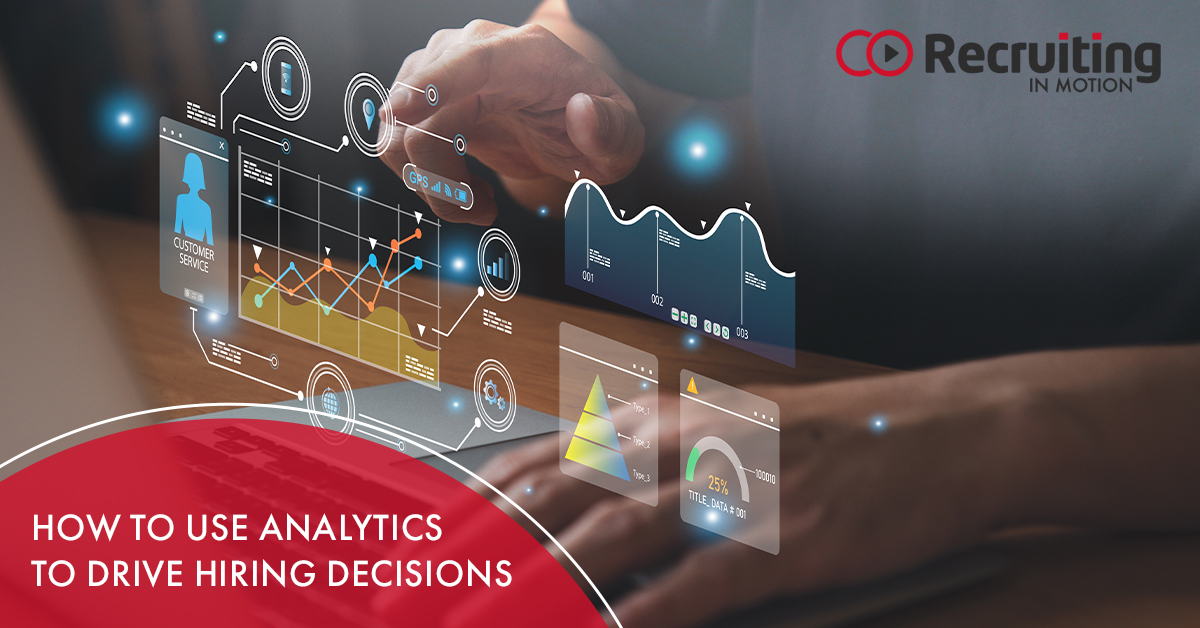 Recruiting is a data-driven industry. Collecting information is second nature, but what we do with that data is most important. How do analytics drive hiring decisions? Did you know that using this data can improve your hiring process and help you onboard more quality candidates? Here are some ways you can use analytics to enhance recruitment in your company.
How Does Analytics Drive Hiring Decisions?
Budgeting
Data-driven recruitment involves researching your spending and determining where the best quality candidates are coming from and not wasting money on other avenues of sourcing. It can also give you an idea of what you'll need to plan for regarding upskilling, turnover, and increased production.
Increased efficiency
You will also be able to see how long it takes members of your team to hire individuals. How many emails, phone calls, and interviews does it take right now to hire one person? If there are bottlenecks anywhere in the process, analytics can help you find them and make the experience more efficient.
Improve the Hiring Process
What is your application conversation rate? How many many people abandon applications without completing the process? There are reasons this happens, and it's essential to determine why and make changes to encourage more qualified people to apply.
Forecasting
How many people do you need to consider before making a hiring decision? Is there a way to simplify this process and only talk to the top two or three? Can aspects of the process be tweaked to improve the time to hire?
Improved Candidate Experience
Using analytics will also help you create a better experience for all applicants. You can maintain good communication with people at every stage of the process, even if they don't get the job. This maintains a strong pool of candidates and keeps doors open for future positions.
Reduce Unconscious Bias
Data also help us avoid problematic hiring decisions influenced by unconscious bias. You can use data analytics to ensure you're talking to candidates more equitably to make legally appropriate decisions and hire the best talent.
Do you want to partner with a staffing firm using smart recruiting techniques? Contact Recruiting in Motion to learn more today.